I know if you have been in network marketing for more than 30 minutes, you have heard "It's a numbers game". This is certainly true, but there is a slight twist in it. What you may not hear often is "You can learn to increase your numbers" and get much higher ratios on this numbers game. So, I want to share a few tips on how to do this.


First off, what I mean by this is simple. In network marketing, no matter how good or bad you are at talking to people, if you talk to enough people, you find someone interested in you. So you should expect to hear the word "No" more often than "Yes" no matter how good you are, but let's see if we can raise our ration from 1 in 30, to about 1 in 10 or better?
 1. Practice makes perfect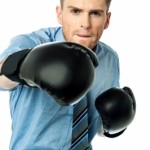 The more you talk to others, the better you get. You will begin to find what words of yours seems to excite people more often. You will certainly gain more and more confidence after each "Yes". However, most people will not be able to get to their 1st "Yes" due to lack of confidence in the first few "No's" they get. Here is a stat you may want to know about, to let yourself know that you must keep prospecting no matter how long or how many people it may take.
 Around 80% of all sales are made on or around the 12th contact.
80% of network marketers, will not speak to more than 3 people.
Do you see the issue why so many fail now? They don't play the numbers game! They give up before even the average numbers can take place. Don't let this be you.
2. Who are you talking to?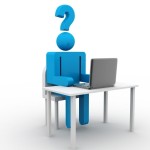 Here is a good way to get your ratio up. Consider who it is you are talking to. Many people will go first to the ones they know and are most comfortable speaking to. If you haven't learned yet, then you need to know that success isn't made by staying comfortable. It is created by many uncomfortable actions, such as speaking to total strangers.
Usually, the ones you know are not the best people to talk to anyway. They know you, your failures, and your past. So many of these will not believe in you anyway. Consider speaking to people you don't know, and consider speaking to people who are already familiar with the industry.
Many people speak to paid leads they purchase, and in return get several people on the phone who think everything is a scam or pyramid scheme. So try taking it to other network marketers who understand the industry, and your numbers, and responses will increase in your favor.
3. How many people a day do you contact?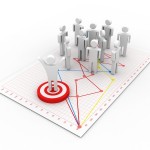 Believe it or not, if you spent your entire work day speaking to new people, you would force success upon yourself. What you do today, is what will effect your business in 6 weeks or so. So expect to do many dials daily, and not see much of a result until about a month to six weeks later. This is when you have gotten the hang of it, and are confident on the telephone. It will become 2nd nature to make calls to strangers, and they will indeed feel your confidence and believe in you.
Not to mention as well, many of the people from today will be contacting you down the road in a "reconsider" type mind. No really means "not now" in many cases. So the more calls you make, the more people come back to you from the past ready to join you.
4. Are you keeping contact with your prospects?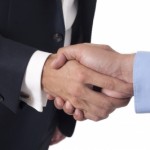 When you are meeting all of these great (and not so great) people, you should keep a constant contact with them. Sometimes this is what leads to a "No" turning into a "Yes" down the road. Asking them if you can email them from time to time and adding them to your list is a great way. This keeps many of these people thinking about you, and being able to keep up with your career as well. There is nothing quite like "Attraction Marketing" and having a list such as this is a great example of how it works. Don't forget to make a small call to them from time to time if you can manage it!
5. Do you speak their language?
What happens when you can't speak the same language as someone? Well, you don't get to know each other or talk about politics, that's for sure!
Now I am not saying to learn every language, but I am suggesting that you enter the world of your prospect and make them feel a connection with you. If they are bouncing off the walls on the phone, then perhaps try bouncing off the walls too. If they speak slowly, and speak softly, then don't be bouncing off the walls. Try to fit the same personality as your prospect, so they can relate to you as a good business partner.
6. Don't be needy
If you come off to a prospect like you must have them in your business, they will see this as a red flag to not move forward. Think of the way it looks to them, or how it would look to you if someone was begging you to join.
When you look to them as you will take just anyone in, then it seems like you may not care about what you are building. This really can have a large effect if you are working paid leads. A person who is a lead you purchased has already been contacted by several people, and they already believe you are selling something when you call. To prevent this thinking from your prospect, it can be wise to tell them they do not fit the criteria of what you are looking for.
By closing the door on the prospect, the idea of you just wanting their money is now gone. No one wants to be told, "I am not interested in your business". Many people who have been disqualified in network marketing, will come back with a serious attitude. Many will quickly say "Wait a minute, how come I don't qualify?" and quickly turn into the attitude and person you do want on your team.
Begging people doesn't work at all, so stay clear of it. You have a better chance of gaining their trust by disqualifying them than begging them. Also, by appearing to them that your career will not be effected by their choices, makes them want what you have.
7. What's in it for them?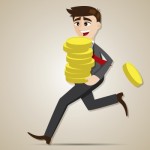 When you are prospecting, a big benefit and tip to increasing your signups is to focus on them, and their benefit. Hearing all about the comp plan doesn't work often to a stranger, it may even sound fishy to them. So looking at the benefits of the business for their own sake, is a good key.
A good example would be promotions your team may do, or even tax benefits. In many cases, the tax savings can replace the money spent on an auto-ship or start up order. Helping them realize that their orders are money well spent on good products and services, but also a very small business over head cost. Now making them realize their money is going to good use, they can focus on the benefits of the comp plan.
The more promotions your team or company has the better. I have given leads to people who join my team. Making sure they will always have leads is a huge way to make people choose to join my team. It is a huge problem solved, and a major benefit to them. Always remember they are interested only in how this can benefit them, not you.
8. Be there for the presentation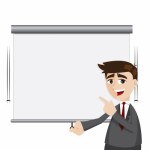 If you are giving a presentation, be sure to be present. (Yea it's called PRESENTation for a reason). Many people will make the mistake of telling their prospect who's interest is already peaked, to go out on their own and watch or listen to the presentation, then get back to them. Big mistake.
What normally happens, is the prospect goes to their friends and tells them all about what they seen. They want to examine, check into it, and get advice from those they think know best. This in return leads to you never hearing back from the prospect. They are more likely being told not to trust you, and the whole pyramid and scam myths.
You want to be present when the presentation ends, so the prospect will ask you the questions instead of someone who has no idea how the industry really works. This will be one the greatest tips to increasing your signups. More than likely even you signed up to your company with your sponsor present at the time of the presentation. You have also watched several videos and never got back to the person who asked you to watch it. This tip alone for many, should help them realize why this is crucial.
OVERVIEW
Use these tips when you are prospecting, and prospect daily. Do whatever it takes to keep more prospects on the phone. If you take each day as an important day, and focus on the goal of reaching 10 to 20 new people, you will find success. If you think you can't find 10 people a day, then you are wrong. If you wanted to, you would, right? If you need help, refer to my past blogs on lead generation.
Did this help?
If you got value, or this post has given you new info to help in your network marketing journey, leave a comment below and share your thoughts. Also, feel free to share with your team, or on your favorite social media site.
All photos courtesy of FreeDigitalPhotos.net
photo 1# by stockimages
photo #2 by jscreationzs
photo #3 by sheelamohan
photo #4 by patrisyu
photo #5 by Stuart Miles
photo #6 by imagerymajestic
photo #7 & #8 iosphere