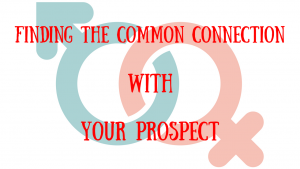 You will hear from different people, different tips on how to handle prospects in network marketing. Many will tell you to be fast with a prospect and get to the next one, because the more that see will be more to signup by default.
Now I am not going to argue with that fact, and being quick with prospects has its own place. But, I personally have found that works best is to not be quick, but know when to take your time. Is this wrong advice? Well, read on and you will find out why I say this, and how to know when it is the right thing to do.
The First Impression
Depending on how the first impression goes, will determine if I will be fast, or slow with a prospect. If I am in person, and wish to invite them to a presentation, I will be slow with our talk, finding all the good things we have in common. This builds trust, and of course likability between myself and the prospect. However, when it's time to fire away at inviting them to look at the presentation, I must be fast and know the procedure to assuring they show up and are there for the follow up.
To know the best way to invite someone in person, refer to the same course I learned from called "Master Sponsoring Secrets" by a top network marketing recruiter.
The Prospect Calls Me
When you are working day after day with putting content out, you will find that you get several people reaching out to you to ask questions about resources you have, or your company.
This was the case today for me, when someone viewed a system I use and wanted to use it for their own business, but had questions.
I answered the questions, to the best of my ability, and after answering those questions our conversation went into football and places we both know well. It led to a great call, and it helps to let the prospect know that you are not interested in only selling something to them and then ignoring them. The long talk builds up rapport, and helps not only to "get to know them" but also for them to get to know you.
Calling Cold Market
Now we have an instance where we are dialing our leads, or people who may not know we are about to reach out to them. What do we do? Move fast, or take our time?
In the first contact, which is to see if they are open to looking at an opportunity or system perhaps we use, then we need to be quick in this case. However, the plan is to get the info over to them, and get them to see it first. If they show for the follow up, and like what they see, it's always good from that point to find the common connection between you and the prospect.
This, in my own experience, could be what keeps most of my people from backing out at the last minute on purchasing something. I basically have their interest in the product or opportunity, but now will build our relationship from there. This will also lead to prospects who become more repeat buyers for other programs and offers.
The Bad Prospects
Yes, we all get them. These are the people who are not going to make your job easy if they can. From time to time you will meet people who are always negative, or ask questions with bad vibes to them. You can tell instantly, that they are not going to purchase anything or join anything, so it's best not to waste time trying to win them.
Be fast and let this type of prospect go. Never try to work with someone you hate to talk too. Let them go, and throw out the "G.A.P" method (Grab A Pen). It can be okay to let them write down the link or info, then never worry with following up. From time to time, and rare is the case, one will come back to you in a total different attitude and opinion. But expect in most cases, it was a dead lead and never to hear back from them.
Your Team Members
Here are the ones who truly need your time and love. But, is it smart to spend all day talking to team members who are never actually building or learning?
You need to set a time, each week or daily, to have an hour or so set aside for just the team. A conference call works well. Here they all at once can get your time, and many questions can be answered, and avoided, since answering just one person can answer all the others at once.
When they reach out to you individually, always point them to a video or a piece of content you create with the answer on it. This will teach them to spend their own time actively building and not talking to their own team downline. It answers their need, and keeps your time to actively building. This is also the method in which your team members should learn for their own downline's questions.
Overall, When Is It Best To Take Our Time On Calls?
If a person has viewed your offer and knows what it is about. The reason we move quick is not only to get to more people, but avoid the questions that people ask that do not help them.
If a person has seen the presentation, but has not committed, then they are somewhat interested in the offer. This is when it's good to find common connections between you and the prospect. Many times, it builds a friendship between you two. You have a much higher chance of getting a result or sale by doing this. People who feel you only want their money, may just go to someone else who will be more helpful and friend like.