Below are recommended websites and products that increase website visitors and helps you to build a list. Some are free to join, with optional subscriptions, some are products and tools to greatly increase your traffic. Enjoy!
IBOtoolbox
Ibotoolbox is a social media type platform for the "Independent Business Owner". Offers Press Release tool and other features to help you drive traffic to your websites/offers, list build, and build relationships with potential customers. Free to join
MLMGateway                
MLMGateway is another social media website that allows you to connect with other members, and is geared for the network marketer. You have the ability to run free advertising in exchange for activity on the website, and it even offers subscriptions that are highly recommended yet optional.
Backlinking Tools
Social Monkee
Social Monkee is a backlinking tool that will post links to your content/blog/website to up to 4 URLs a day and submits them to 175 high authority websites. Automation for ranking in search engines that simply can't be done on your own. Highly Recommended and personally used.
Traffic Exchanges
LeadsLeap

There are many places to go that "charge" you for their services. But with LeadsLeap, they "Pay" you everyday for being a member. Several features such as daily revenue shares, weekly revenue shares, blogging tools, trackers, widgets, pop-up ads and more make LeadsLeap the best traffic exchange for marketers. Pro memberships are highly recommended to increase revenue shares and commissions, and get more exposure. Try it today and see for yourself (free memberships are available)
Easy Hits 4 U 

Here is a free traffic exchange that has the highest amount of members than any other traffic exchange. An important part of joining any traffic exchange is to make sure the member base is large. This prevents you from having to join all of them to reach the same amount of people. Easy Hits 4 U is the longest running traffic exchange around to date. Paid memberships for extra benefits are optional
Traffic Swirl

Traffic exchange website that gives lots of prizes and bonuses away. Has large member base, and offers affiliate commissions. If you want to add an extra push to your visitors, then using traffic swirl will surely help increase them.
Safelists
Adsolutionline
Safelist that allows you to mail each day to the members of the platform. If you have a lot of credits built up with the website, you can reach several people with messages. Safelists are not the most effective form of getting leads from traffic, but are none the less used a lot.
Got Safelists

This is a safelist, solo ads, and traffic exchange all in one. Free memberships and upgrades are optional. Like any safelist, they can be used to get leads and build a list. However, you will need to learn as much as you can about effective email marketing to see really impressive results with safelists.
Social Sharing Sites
Followlike
Followlike is a optional free or paid membership social sharing platform that offers the most types of social signals today. Use Followlike to increase your signals, create organic traffic, and help SEO efforts.
LinkCollider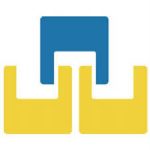 Linkcollider has a very large user base and offers the most common social signals. Used for getting your offers and links posted onto other people's social media and blogging platforms. Linkcollider offers both paid and free memberships.
IBOExchange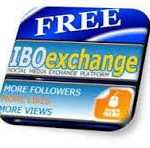 The last of the optional free and paid membership social sharing platforms, IBOExchange offers the most popular social platforms to increase your signals. Combining all 3 social sharing platforms along with paid memberships will increase your traffic flow and leads with very little effort.
Solo Ad providers
Leased Ad Space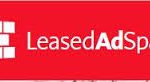 Offering a one time fee of just $7, Leased Ad Space can give you a lifetime of solo ads, traffic, banner and text ads. Leased Ad Space is a buyers only program, so payment is required to use the platform. There are several levels of Leased Ad Space, each offering more value than the last. All levels are a one time fee to upgrade.
Udimi
Perhaps the most powerful solo ad provider online today, Udimi offers several solo ad providers with ratings so you can pick the best provider for you. Each solo ad package you buy will mostly be tier 1 traffic, if you want. Udimi is the most trusted solo ad vendor online today, and worth using to find the perfect solo ad vendor for your business.