If you are looking for ways on how to be successful in network marketing, then these 3 major steps will guide you the direction you need to go. Network Marketing is a competitive and often misunderstood industry, both from customer standpoint and builder standpoint.
Regardless of difficulty, network marketing success can indeed be achieved. Just follow these three major steps to create network marketing success and the "how to" becomes much more simple.
What Are The 3 Major Steps To Create Network Marketing Success
Let's break down the 3 major steps for network marketing success in easy to understand directions:
Network Marketing Success Step 1: Blitzing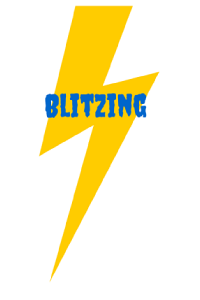 You may or may not have heard the term "blitzing", but it is important to do in order to succeed in our industry. The most successful network marketers will always do blitzing as part of their building strategies.
Blitzing is simply where you spend your time, usually for a 90 day period, calling prospects by the hundreds or thousands. Sorting through the prospects, finding those who are open to looking at your opportunity, and those who are not.
For a successful blitz, you must be fast on the phone, and determine who is good quality and who isn't. Of course, in order to invite 1,000 people a month to view your presentation, you will need a list of people that isn't just your family and friends.
The Advantages Of The Blitz
The best part of blitzing, is you will mostly work with cold market prospects. These are the people who do not know you prior to the conversation.
So, they of course do not know your past, or your failures like your warm market does. As a matter of fact, many cold market prospects will think you are already successful even if you never signed a person up before. No need to lie about your standing with a company, because cold market mostly just assumes this without asking.
But put yourself into the shoes of the cold market you blitz call… wouldn't you think the person who called you had called many before?
Need Prospects For A Blitz?
The easiest way to have an unlimited amount of prospects, who all have a background of some kind with network marketing, is to use the simple MLMROD system, which allows you to have a never ending supply of prospects and commissions without paying over and over for the leads, or monthly fees.
Using the MLMROD system has given myself and many others the ability to run successful blitzing campaigns, and if you do not have the amount of prospects you need, grab the system now or before your next blitz run.
Network Marketing Success Step 2: Content

Creating content is the biggest step in generating leads, getting prospects of your own, and most importantly building "You" as the brand.
Most successful Network Marketers are creating content regularly, and the more successful network marketers are doing it everyday.
Content can be any type of information that serves the marketplace. You can create content through blogging, videos, articles, webinars, live broadcasts and sound clips. Any way you can publish information that other like minded people are wanting, will increase your followers, signups, customers, etc.
Good Content vs Bad Content
Many people who are sharing posts on social media, writing articles and creating videos, are indeed doing it in an unattractive way. You do not want to publish bad content online, because it will push away far more than it will attract.
Bad content is the stuff you see and read online that is simply telling you how great something is, how you must get started now in a lifetime opportunity, and really just looks like trash.
Good content is valuable information that serves a readers interest. For example, if you were in a weight loss opportunity, you would be better off publishing content that gives tips on how to lose weight instead of telling them they only need 2 who can get their 2.
Knowing the difference in the 2 types of content will make a huge difference. If you publish a lot of content on a daily, weekly, or monthly basis that fits your business, you will begin seeing the right people contacting you instead of you looking for them.
Network Marketing Success Step 3: Branding You
One of the biggest advantages top network marketing leaders have, is they branded themselves and not their company. They use the right tools, and strategies to get this accomplished, and it pays off in a big way.
The tools needed for network marketing success are an autoresponder for list building (a list is where the big money is), funnels that are customized to promote you, a customer relationship manager (CRM), and your own personal website/blog that has offers for exchange of a prospect's email address. (make sense now?)
The strategies you use to brand yourself in network marketing are blogging, videos, articles, funnels, email marketing, webinars, live broadcast, podcasts or sound clips, and a good followup. There are several other strategies used for lead generation, and you can learn more of them and how to successfully work them HERE.
Everything I use personally use (and several other leaders) are put together into one system called MLSP (My Lead System Pro). This system is designed to keep you updated and educated on the latest marketing strategies, give you all the best tools to brand yourself with, customize your own funnels, and earn commissions from the 90% of people you will speak to that are happy in their current company.
Becoming a member of MLSP will help you generate leads much faster than you can on your own. Take the test drive for MLSP today, and you should be generating leads and getting the idea and hang of branding within your 10 Day Trial.
Three Major Steps To Create Network Marketing Success Overview
These 3 steps for network marketing success are a basic concept of how you, or anyone can become successful in the industry. Most network marketers will never step out of bugging friends and family, and will fail. Anyone who follows these steps correctly, will succeed, and create more streams of income than just their Network Marketing company.
Be sure to like, share and comment below if these steps have opened your eyes, given you value, or you have benefited in any way from it. Feel free to share with your team as well, for their success is yours too!