Are you new to MLM or Network Marketing and want to know how to build your business? Or are you just needing some tips to help you understand how to create success in the MLM industry? With these MLM success tips, you will discover some of the most key points to building a MLM or Network Marketing business successfully.
MLM Success Tips: The Right Way To Build was written for you to have a better understanding as a whole, in what you must either learn, or practice from the start. These aren't tips on how to make these strategies better, but the basics in which to build.
MLM Success Tips #1: Brand Yourself.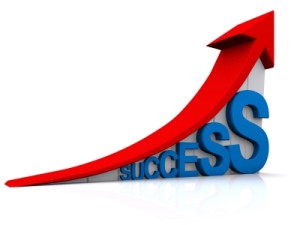 The key is for you to become the brand. Not the company that you are promoting. Do not tie your name into a company for many reasons. What if the company develops a bad reputation down the road? Would you want to be remembered for being that company? Or remembered as someone who worked in it, had massive success, and has moved on to become the fastest top earner in another company? It is important, to always brand yourself.
MLM Success Tips #2: Be Professional
Like I mention in the video, I see this mistake too much. Young entrepreneurs tweeting filthy tweets, or other entrepreneurs using Facebook to hunt prospects while leaving pictures of their "not so professional" lives for prospects to see. Always keep a professional image. Use better pictures, logos, and keep a professional image when branding yourself, or marketing.
MLM Success Tips #3: Develop Great Mindset
You need to work daily on becoming better and more positive with your thinking. Mistakes can work one of two ways. For a negative thinker it is what causes him to become frustrated and quit. To a positive thinker he uses it to learn to become better. Practice staying positive, and this can truly benefit your business.
MLM Success Tips #4: Lead Generation
Learn to generate your own leads. You will see a much higher quality this way. When you buy leads from a lead company you will be just another person looking for money to your prospect. But when a prospect comes to you asking directly, you become the problem solver. Higher ratios, better quality. Learn several ways to master lead generation at My Lead System Pro
MLM Success Tips #5: Learn To Recruit
Here is the answer to building a huge MLM or Network Marketing business. Having more people working with you to help build. But this is also the part that most people either fear, or do not believe they can do well. But going back to the first tips in this post, brand yourself, become professional, and use mindset, this will become natural before too long. You can also learn to become a master at recruiting by enrolling with My Lead System Pro                                 
These 5 MLM Success Tips will help you to build a MLM business the right way. So many make mistakes when they get started, so if you are new, you know now how to avoid those same mistakes. Do not ruin your name by spamming Facebook with your links to your opportunity. It hasn't worked well yet, and it's not going to.
Be sure to enroll in the My Lead System Pro to learn more on how to become a better recruiter, lead generation strategies, mindset, and much more. This program will surround you with better marketers, and put you in with the best. That is one last tip to add, surround yourself with successful people, and it will rub off onto you!
top photo by nokhoog_buchachon/courtesy of FreeDigitalPhotos.net
bottom photo by Stuart Miles/courtesy of FreeDigitalPhotos.net