Seaching for ways to market your business, or perhaps you are new to marketing and wondering what's ahead? Internet marketing, network marketing, affiliate marketing, or just plain marketing all work basically the same. What you need to do is understand the marketing skills list provided below, and begin working on improving your marketing skills.
Marketing Skills List: Six Types Of Skills To Consider Learning
When it comes to marketing skills, you will not need to mix this up with marketing strategies. Marketing strategies is one of the skills which involve many other skills, in which you will not need to learn them all. Marketing strategies are optional in which you choose, but the marketing skills list is for everyone.
Marketing Skills List #1  Advertising
Yes, without this you are not going anywhere. Understand that if you talk to someone about your business, you are advertising. It may be just to one person, but none the less, it's advertising. You need to learn the skills of advertising, and how it works. Learning who your target market is the best tip I can give on where to start. Identify who is your customer base, and find where they are.
Marketing Skills List #2  Lead Generation
Similar to advertising, lead generation is a large part of your marketing skills list. By becoming an expert at lead generation, you can build a large business. Use marketing strategies that you know something about before jumping in to unknown strategies. Master one lead generation strategy at a time before moving to the next.
Marketing Skills List #3  Prospecting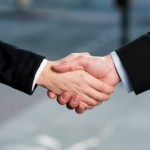 Prospecting is where you have a person of interest, or a possible customer. This person has shown an interest, but isn't a buyer yet. You need to learn how to turn the person into a buyer, because people change their minds quickly. It is important you work fast when a prospect has arrived.
Marketing Skills List #4:  Retention
This is a big missout on many businesses and even major companies. They make a first time sale to a customer, and move on to finding the next. By not taking care of the customer you have, they will simply find someone who will. Retention brings that one person you have to make purchases over and over again. The more customers buying over and over again, the more profits.
Marketing Skills List #5:  Budgeting
When you operate a business, you need to keep a close eye on your budget. What you have to invest, and what is this investment bringing back in? Many businesses fail because of not budgeting correctly. Be sure you don't upgrade your business unless the money is sure to be there and bringing more for it.
Marketing Skills List #6: Branding
 Branding is the key to getting your business in the minds and hearts of your customer base. Branding gets you recognized and helps people remember who you are. Branding is a marketing skill many network marketers and independent business owners will skip over. However, the ones who master this marketing skill, do create much success, and even more than the others who don't in many cases.
NEED TO LEARN TO MASTER THIS MARKETING SKILLS LIST?
At the top of this page be sure to put your name and email in and you can begin recieving the information you need to master all 6 of these marketing skills. You will recieve free gifts from time to time to help you master a new skill, daily tips to help you become more skilled each day, and weekly mastermind trainings where many different experts will teach a very detailed approach or skill to benefit your marketing greatly.
Did you get value from this? If so, please leave a comment below and share on your favorite social media website.
photo 1 by emptyglass/courtesy of FreeDigitalPhotos.net
photos 2,5 & 6 by Stuart Miles/courtesy of FreeDigitalPhotos.net
photos 3 & 4 by stockimages/courtesy of FreeDigitalPhotos.net