Have you heard of the online program called LeadsLeap?
Perhaps you want to know if it will be right for you, or if it will work for you?
I will explain more on that, and I will show you how you can use Leadsleap to maximize your earnings with it, and touch on a few benefits of using the system.
LeadsLeap Review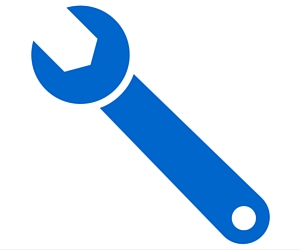 First off, let's take a look at what Leadsleap can do, and if it will be a good decision for you to use it.
Leadsleap is a traffic exchange, tracker, advertiser, income generator, lead generator, and a blogging tool all in one.
Referrals: If you need referrals to increase income or credits on other platforms, then Leadsleap will help. If you find the platform you wish to get referrals to is being heavily promoted already on Leadsleap by other members, you may not see as many referrals as something that only you are promoting. I personally have seen lots of referrals to websites that are no to low cost to use, and Leadsleap has been beneficial to those programs.
Tracking: If you operate any website, you want to track what your visitors are doing. It helps you learn what may need to be changed, taken away, or added. Leadsleap offers a very unique tracker that will tell you the pages they visit, how long they stayed, and even tracks their mouse movement. It also can tell you if a visitor is real or a bot. This helps tremendously when you are buying traffic from a third party. You will know who is taking advantage of you and who is giving you real visitors.
Lead Generation: Leadsleap offers scripts to help you generate leads. By giving away scripts, you can capture leads. I do not personally use it for this reason, as I have better offers that attract even more prospects, and I can get their full information. It is a good place to start if you do not have any way to capture new leads, but I would suggest using the lead program I promote on my banners if you are mostly needing new leads.
Traffic Exchange: Leadsleap has a very good traffic exchange program. Especially so for Pro-Members (read below on pro-members). You collect credits for your own personal views to other ads from other members. You then use those credits to get views and traffic to your own websites or pages. The best use of this is to use a capture page (new leads or referrals) or a new blog post you may have written.
Leadsleap Widget: Leadsleap has a cool widget you can place on any of your websites or blogs, and you will get paid for every click it gets. Similar to adsense, but better. This will display a few ads from other Leadsleap members (random) which also means your ad is getting placed on other websites as well. You will receive a small income from the clicks your widget gets, so place it as many places as possible.
Leadsleap pop-up offer : This is a great tool to have to collect new leads. You can place the pop-up tool on any blog you own, and when you get visitors it will pop-up and give an offer. You can set it to your own personal wants, and control the pop-up offer. Pop-ups generate about 80% of all my leads on this website, so use a pop-up no matter what you may hear about them. The pop-up you seen on this page was not a leadsleap pop-up however. Yet if you do not have a pop-up ad for your blog, that is enough to need leadsleap alone.
FREE MEMBER vs PRO-MEMBER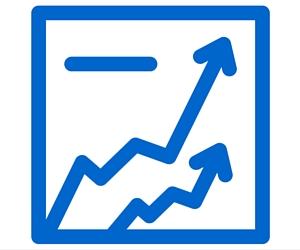 So what's the difference?
Other than one is free, and the other is not, let's break down which one you will need to be.
I am a pro-member, so I get many more benefits from my Leadsleap membership.
One of the best benefits, is I do not need credits to run ads, and I get more ads. Free members must collect credits from viewing other ads to show their ads. Pro-Members get ads shown without using any credits, but can choose to use credits for free ads to increase traffic.
Pro-Members who collect credits (that don't need them) can also sell back to Leadsleap the credits they collect. Based on the revenue at the moment you sell, will determine the price of each credit. This will not make you rich, but is an extra bonus for being a pro-member.
Pro-Members get double the revenue shares each day. Free members will make a little amount of money for the credits they collected. Each day Leadsleap will give you money for the amount of credits you earned. This is the daily rev share. Pro-Members will have their income doubled for their daily rev shares.
Also, Pro-Members get double weekly rev shares. This is where Leadsleap will pay every member a share according to how many clicks they received on their Leadsleap widget. The more you drive traffic to your blogs, or websites, the higher the chances of clicks and more shares. So the more places you place the widget, the more you increase those weekly rev shares.
HOW TO MAXIMIZE LEADSLEAP PROFITS
Both free and paid members get income from using and participating on the site.
But I want to share with you some tips on increasing the amount you earn each day on LeadsLeap.
First, becoming a pro-member will double your shares. If you are not very active, then it may not make any profits.
You need to be active on Leadsleap to make money with it, and as a pro-member, you will want to log in daily. (Pro-Membership is under $20 a month as of 04-01-2016 - check to see what it is now)
The amount of traffic you get from Pro-Membership is worth the cost of the tools. However, the income you make from using the site can even pay for itself, and earn big profits. So I would suggest just about everyone to become pro-members.
STEP 1: If you can run a separate device all day and views ads with it, you can get a lot of credits. Being on Leadsleap all day is not worth the amount of money it will pay, but having a laptop used only for leadsleap, is great. This way you can work on your daily chores, build your business, and use the other computer for generating traffic and income.
STEP 2: Since you have generated massive amounts of credits, and if you are a pro-member, you are best off selling all the credits back. They buy in segments of 50, and the credits are their highest value when sold at 50. The more credits you have to sell, the less value per credit. So your first sell should be as soon as you hit 50 credits. The following day you will have hundreds of credits, but you want to sell them as soon as you possibly can sell again (24 hours later) so you keep credits sold back in the lowest amount (yet highest amount) possible.
STEP 3: Run an effective ad, to something that can generate you a 2nd income. I would not use Leadsleap to promote my own MLM business, but instead a tool, free membership, low cost service, or something that all business owners can benefit from. This will get you the most new leads, sells, and traffic.
STEP 4: Advertise your blog, if you have one. Leadsleap will greatly increase traffic to your blog, helping it rank higher in the search engines (more organic traffic). Leadsleap offers the best traffic of any traffic exchange out there, because the visitor is credited for longer stays. This is why you want to advertise any new blog posts.
STEP 5: Place the widget in as many places as you can. If you operate a wordpress blog, you can also have secondary blog on Blogger. This is a good place to ad the widget, and blogger is easy to rank on Google search engines. The sky is the limit with the widget, so place it out in as many places online as possible, and you will get 30% of the rev shares if you are a pro-member. This means if you can drive a lot of traffic to that widget, and they click on an ad, your profits will increase.
STEP 6: Advertise Leadsleap on other traffic exchanges. Any new referrals you get can increase your profits as they become pro members, or if they are active on the site. So it is important to get as many referrals to Leadsleap as possible. Keep in mind Leadsleap also gives you new referrals even when you don't refer. This is a great benefit to being a pro-member… free referrals!
STEP 7: If you work inside of an MLM, it is wise to share Leadsleap with your team. Let them know of the benefits of becoming a pro-member (traffic and higher commissions). You should also use the Leadsleap banners to get referral signups. Placing the banners on your website (like mine) and using them on websites where you run free or paid banners.
Becoming a pro-member with Leadsleap.com is great for both extra income and promoting another income source. If you ONLY want Leadsleap to make direct profits from just Leadsleap, you will want to get more referrals to make it worth your time. It is best used to generate income on other platforms, and the income made on Leadsleap is more of a bonus to either help pay, or pay for your pro-membership. Since the platform gives referrals to pro-members, along with spillover, in time it may generate even more extra revenue for you.
I recommend using Leadsleap as a Pro-Member if you want more traffic, extra income, and more signups to other platforms. If you only want to use it for a little side money, free membership may be best for you.
Generating income with Leadsleap is simple if you have a device to view the ads on, other than what you may be using to work another business. Getting 2 referrals as pro-members will pay for the platform so you can make profits, so it's not very hard to do. Building as many credits as you possibly can, increasing your daily rev shares and weekly rev shares, and getting referrals will make leadsleap a sure win for your business.
REGISTER WITH LEADESLEAP TODAY
SIMPLY USE THIS LINK HERE to access leadsleap.com and start your new membership. You can choose which account type is best for you once you get there.
Those who use the link in this blogpost to register at leadsleap.com will receive downline messages on Leadsleap to exclusive mastermind training webinars, that are not available for people who DO NOT join our team on Leadsleap. The benefits of being on our team will greatly increase the value of your Leadsleap pro-membership, through special invitations you will get on your leadsleap account.